Customer Loyalty and Advocate Marketing for CPG Brands
Challenge
Foster brand recognition, connect with your customers, and take control of your customer data. With so many choices available to consumers, CPG brands struggle to separate themselves from their competition and develop strong brand recognition. These challenges are only intensified by the control retailers hold over the customer relationship and customer data.

Solution
We deliver software-as-a-service solutions powering complete Customer Loyalty and Brand Advocacy platforms to enhance product differentiation, boost brand recognition, foster direct customer relationships and deliver valuable customer data and analytics for CPG brands.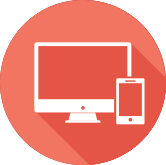 Connect & Engage
Build a loyalty program that goes beyond the traditional points for purchase model. Seamlessly integrate everything from Ratings and Reviews to Visual Commerce and Refer a Friend to reward customers for every type of engagement across all touchpoints. Now you can create a truly omni-channel experience for you CPG brand.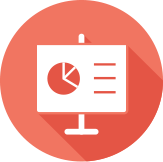 Own Your Customer Data
You no longer have to rely on retailers to understand who is buying your products. Take control of your customer data and leverage analytics to build smarter marketing campaigns. Our intuitive analytics dashboards provide insights about who is buying your products and what they are buying. And, it takes consumer data one step further than retailers can offer, with seamless integration into Social Login you can collect valuable social graph data such as demographics, likes, interests, and even friend lists.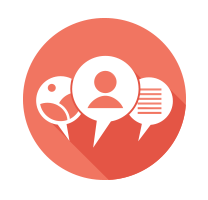 User Generated Content Benefits for CPG Brands
Consumers rely on product reviews to make decisions. Put information your customers want at their fingertips with Ratings and Reviews and Questions and Answers. Mobile optimization ensures they can see reviews as they are shopping and inline SEO friendly content ensures they can find your reviews when they search for your products online.


Visual Commerce Benefits for CPG Brands
Consumers are eager for visually compelling content. Visual Commerce enables you to collect, curate, display, and syndicate your customer's pictures to inspire and inform their buying decisions while simultaneously engaging customers and strengthening your relationships. Our powerful Syndication Network ensures your customers can see your Visual Commerce content anywhere your products appear.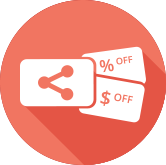 Sharing and Referrals Benefits for CPG Brands
Referral marketing is a low cost but impactful way of reaching new customers. Empower your customers to share your brand and products with their friends and family with Refer a Friend, Post Purchase Sharing, and Share, Save, and Win. Your customers can easily share through any channel that is convenient for them, from social media networks, to email and even in person. Mobile optimized sharing ensures your customers can share from anywhere and packaging based referrals connect your sharing campaigns to their in-store experience.


Login Services Benefits for CPG Brands
Customer registration and login solutions including Social Login, Single Sign-On, and Registration as a Service (RaaS), enable you to use your website to directly connect with your customers. With Single Sign-On you can unite multiple web properties under a single customer registration system to identify and engage consumers who shop your multiple brands. With Social Login you can collect valuable permission based social graph data to help enhance your marketing campaigns with more informed segments.