Customer Loyalty and Advocate Marketing
for B2B Companies
Challenge
B2B companies are facing an increasing challenge in connecting with and building lasting relationships with customers. Competition has gotten stiff,
and with the increased emphasis on content marketing, the internet is flooded with every kind of resource from blogs to white papers,
case studies, webinars and more, all claiming an unmatched level of expertise. B2B marketers are also facing a catch-22
challenge of customers demanding more humanized brands while still making their purchase decisions in a detached and rational manner. B2B brands need to deliver marketing messages that stand out, offer a personal touch, while still conveying expertise and reliability.

Solution
Our flexible software-as-a-service solutions give B2B businesses big and small a unique way to solve their challenges and the flexibility of
our platform ensures brands can build programs that meet their exact needs. User Generated Content and Visual Commerce help B2B companies deliver messaging that not only conveys experience, but offers a human element. And Customer Loyalty and Refer a Friend help clients stand out by creating channels to connect with customers in an uncommon way in the B2B world.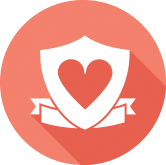 Between shifting roles within a company and the constant struggle to deliver projects under budget, staying at the top of a customer's mind can be a struggle for B2B brands. Customer loyalty offers a unique channel to connect and maintain a relationship with a company through shifting roles and the ups and downs of business. Learn More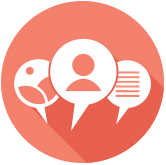 User Generated Content
Most B2B brands understand the value of a quality testimonial from a customer, but few have a channel dedicated to collecting that feedback. User generated content can offer a way to easily collect feedback from customers to utilize in product enhancements, customer service improvements, and marketing campaigns. Whether you need to incorporate a Ratings and Reviews platform on your product pages or a Questions and Answers solution on your services page, we deliver dynamic, customizable software to meet your needs.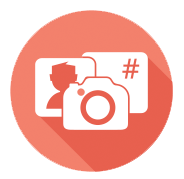 Visual Commerce
Visual Commerce offers a way to collect and utilize pictures your customers take of the products they buy. While this is often associated with B2C brands, visual commerce is also valuable to B2B companies because it gives them an opportunity to really understand how their clients use their products and share this new content with customers to exhibit the quality they offer.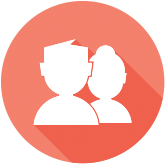 Refer a Friend
Referral programs are an excellent opportunity for B2B companies to connect with new business and foster new relationships. Conversations, recommendations, and informal referrals are common among co-workers and industry peers, and a referral program offers a channel to formalize these recommendations. A referral program allows you to track who is recommending your brand and understand what motivates them so you can strategically grow customer acquisitions.