A rapid response to a customer's question can make all the difference in
conversion, so make sure your Q&A content is appropriate and helpful.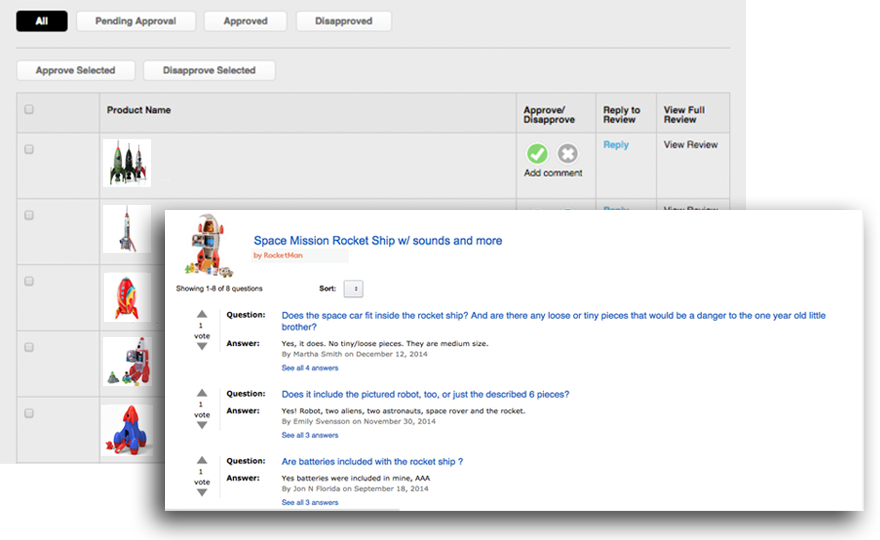 Our expert moderators ensure the questions and answers are appropriate and relevant to your products and brand. A combination of automated and manual moderation screens for foul language, mentions of competitors, and irrelevant or promotional content all while maintaining the genuine voice of your customers.