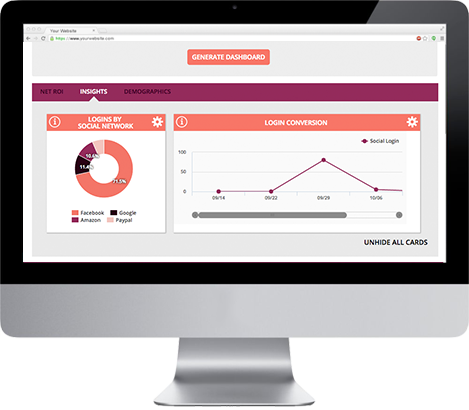 Get a deeper understanding of your customers with unified data.
If your operating multiple brands in a Single Sign-On network, you get access to unified customer profiles with information
such as their social engagement, their purchase history, and their purchase frequency with each brand.
If you're operating a variety of websites related to your brand, you can collect all your actionable customer information to track your most dedicated customers and even reward them for their participation.