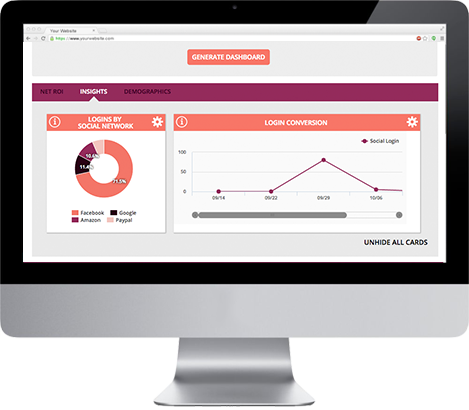 Social Annex's comprehensive dashboard gives you all the information you want about your Registration as a Service (RaaS) solution.
Furthermore, we provide a unique focus on return on investment (ROI), ensuring that you're getting your money's worth.
You have the ability to carefully monitor metrics such as:
Login and account creation conversion rate
Login and account creation revenue
Logins and account creations by device
Customer demographic data
Our platform displays this valuable information in both in aggregate and individual views so you can track your overall customer data and provide superior individualized customer service. You also have access to graphs and charts detailing revenue and conversion data, as well as account creation overtime.
Customized Reporting and Scheduling
Make sure the right data and reports are being delivered to the right people. Our Registration as a Service solution comes with
customizable reporting and scheduling to ensure everyone on your team is getting the information they need.