User Generated Content and Reviews in 2016:
Out With the Old, In With the New
Did you know that over 60% of consumers seek out some type of user generated content before making a purchase?
As we begin a new year, it's essential to evaluate your current UGC and review your strategy to see how your brand can enhance current initiatives. UGC is no longer just text based content. Horizons are broadening and consumers are sharing images, videos, and social components. UGC strategies are continuously improving to incorporate this advance in social sharing and developing new tactics to engage consumers. UGC is now being amplified based on consumer profiles and is being customized to reach specific target markets, increasing conversion rates and customer engagement.
Watch our webinar recording and learn how:
The new age of UGC and reviews is replacing generic customer feedback with personalized and relevant context
You can provide consumers with a holistic and rewarding user omni-channel experience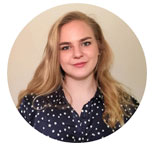 Presenter
Eliza Fisher
Marketing Associate
Social Annex
This webinar already happened.
Please fill out the form below to watch the recording.