How dr. brandt increased engagement and gained their customers' loyalty with a robust loyalty program enhanced with advocate marketing solutions
When dr. brandt came to Social Annex, they were looking for solutions that could help them deliver superior service and an engaging experience to turn their customers into advocates and further strengthen their presence in the beauty and skincare industry.
Since implementing Social Annex's Customer Loyalty program integrated with Advocate Marketing solutions dr. brandt has been able to offer customers loyalty points not only for purchasing but for completing various social actions. That enables dr. brandt to provide their customers with an outstanding experience and turn them into brand advocates.
Download our case study and discover how:
dr. brandt was able to turn their customers into brand advocates
dr. brandt was able to increase repeat purchase rate
Social Annex's Questions & Answers alert feature helped dr. brandt increase shopping cart conversion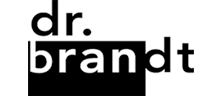 About dr. brandt
dr. brandt skincare is built on the vision and direction of founder and world-renowned celebrity dermatologist, Dr. Fredric Brandt. He was not just a skin expert – he was an anti-aging authority with a legion of devoted patients.