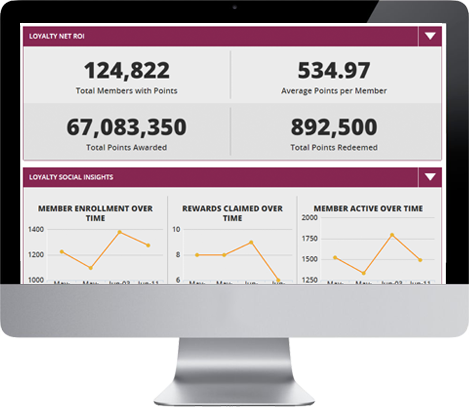 Social Annex's Online Loyalty solution has the flexibility and responsiveness you need
to successfully manage the rewards for your program.
You can choose the incentives and structure and we'll handle the details of implementation and maintenance. The comprehensive rewards dashboard enables you to monitor your loyalty program and make adjustments on the fly, to deliver superior customer service. You have the ability to easily view data such as :
Rewards given in a certain time period
Rewards and actions filtered by type, claimer email, claimer name, reward code, etc.
Rewards in the aggregate and on an individual level
Individual loyalty member profiles
Furthermore, we take steps to eliminate customer loyalty fraud such as, instant point deductions, cookie-based actions,
and account verification.